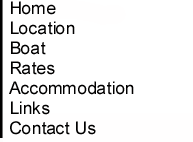 <! Add link to porting guide !>
At Wisemans Ferry Water Sports we can teach you to water ski if you are a beginner, or if you have water skied before, we can help you to improve your style and learn new skills. If you are already an experienced water skier, we can take you skiing and you don't have to own a boat!
We use the latest coaching techniques and equipment, and our boat is fitted with a boom bar to help you learn the easy way. All our coaches are accredited by the Australian Sports Commission, so you can be assured of professional attention.
We also specialise in Barefoot water ski lessons and coaching (subject to suitable water conditions). We can teach you to barefoot forwards or backwards, help
you improve your style or learn a new barefoot trick.
The Ski School operates from the NSW Water Ski Federation Ski Grounds
at Wisemans Ferry, just over 1 hour drive from Sydney. The Ski Grounds has a well stocked kiosk with hot food and drinks, and accommodation is also available.
Ski School booking are essential - call us on 02 4566 4544 and we will be pleased to answer your questions and arrange a time for you to ski with us.

For more information you can also complete our feedback page.