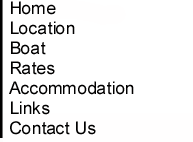 <! Add link to porting guide !>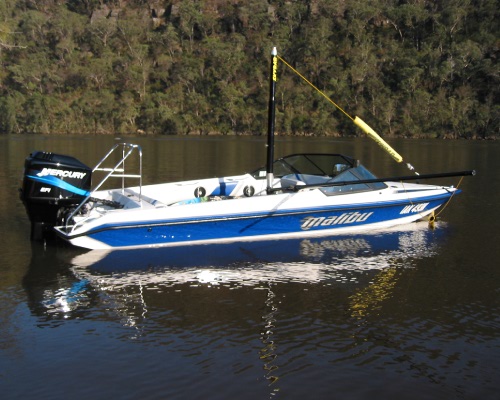 Our boat is a FlightCraft 18XLT powered by 200hp Mercury outboard engine. We can comfortably accommodate up to 5 adults at a time in the boat.
We teach you to ski on the "Boom Bar", which is a great training aid to learn on either one or two skis. The Boom Bar is a solid bar directly alongside the driver, enabling us to see exactly what you are doing and provide instructions. It also provides tremendous stability to learners as it assists to lift you out of the water. As you become more confident, you progress to using a short rope off the Boom Bar, then to the full rope behind the boat.
For barefoot coaching the Boom Bar is also invaluable, because you can develop the correct position and trick techniques more easily, then translate those skills to the full rope behind the boat.
Our boat is also equipped with a high pole for barefoot skiers and
wakeboarders.